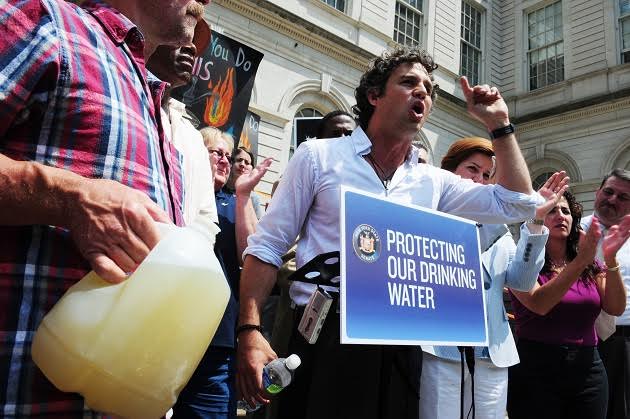 Make fame a positive action to change the world
"My career must adapt to me;
fame is like a VIP pass wherever you want to go "
What is fame? Have we ever wonder what is that to which many want to aspire? That from which it appears that one life would be resolved and will reach full happiness? According to the dictionary of the Royal Spanish Academy, fame is "the perception that people have of someone or something". Far from being synonymous of success or happiness, it is closer to the concept of reputation, prestige, popularity. The term seems to have really minor importance, in practice, than is often credited. At the same time, behind it there is a huge opportunity for those who enjoy their support.
"My career must adapt to me. Fame is like a VIP pass wherever you want to go". The words ofLeonardo DiCaprio mark a turning point when considering this so strange concept. And he chose these terms to refer to that condition accompanying an upward curve in recent years. Where does DiCaprio want to go with fame? Where will DiCaprio want to go with fame? For many of you DiCaprio is an excellent actor, now nominated for Oscars for his commited performance in The Revenant. For those who work in the field of environmental protection, climate change and sustainability, DiCaprio is one of the most committed environmental activists. After conducting his first environmental documentary The 11th Hour, and now in production of the second film production on climate change (which includes interviews with Argentine scientists on their way through Ushuaia to shoot the last scenes of the movie with more nominations for the next Academy Awards), the American actor gave life to a promever eponymous foundation for conservation and protection of biodiversity, and took up the fight against climate change as a message that lead to the different areas of work : from experience it firsthand during the filming of The Revenant where snow disappeared overnight in the year recently considered officially as the warmest ever recorded in history, to make it protagonist in the opening of the World Economic Forum in Davos last week, to even mention it in the last words of his acceptance speech at the Golden Globe Awards.
Dicaprio is just one example of what fame has meant for many celebrities: find the opportunity to do more for and by the same people who have an opinion of them. What has happened in recent years has been truly remarkable. More and more celebrities who use the vision they have to their public to express a message of conscience; either by a social cause, either by an environmental cause, either by an economic reason. They know that with that attribution that they reached of "being famous", they have the wonderful opportunity to reach their audiences to raise awareness and promote a change of action. Nothing is casual in this theoretical dictionary definition: the people, the audience they are targeting, is the main recipient of a message than can make this world a better place.
This is not about participate in an event, take a selfie, share on Social Media and ready: you are an "activist". This is not about a photo opportunity for the campaign with a poster of "save the planet" and then in the day by day, you keep throwing waste out the window. This is not about saying you are vegan "because it is fashionable" and then make magazine covers with fur coats because the lack of knowledge or simple ignorance that led to believe it was just a food choice rather than a truly style life. While much of it could mean a contribution, what has happened in recent years is a fully active participation of certain famous by certain causes that, far from being imposed (free or paid) for campaigns, arising from own values, personal beliefs, of being activists in addition to and in conjunction with, being actors.
Mark Ruffalo is not just a superhero out of control as The Incredible Hulk. The "green issue" has mobilized him before to become a true champion of the fight against climate change, the end of the era of fossil fuels, the promotion of renewable energy and the need to care that most precious resource we have: water. Emma Watson not only knows the best magic spells. She learned to take a leading role in the most important international events with a clear and urgent message incorporating social role: equality between men and women through the "HeForShe" campaign. Adrian Grenier as well as being the perfect boyfriend in The Devil Wears Prada, works daily for the protection of one of the most affected ecosystems in the world, due to the emission of carbon dioxide and the resulting acidification process: the oceans. Or the tireless Angelina Jolie has accomplished something very interesting: her work for humanitarian causes is such that it is no longer news and it has become naturalized in their daily actions as well as her profession itself.
All of them have seen the possibility of fame, but above all, an opportunity to "adapt to their lives", to use for their causes, "to take that VIP pass" to the shares they wish to promote in the world, to an Earth surrounded by problems, but also rich in potential solutions. The forms of this activism celebrities have been multiple: from an Emma Thompson walking the streets of London to demand an ambitious agreement; through Brad Pitt through taking over as executive producer on Big Men,a documentary about the risks of the fossil fuel industry and which without that financial support it would have been impossible to get noticed; to the eternal and vegetarian Paul McCartney driving"Meat Free Monday" initiative to encourage reduced consumption of meat (whose industry is the second leading cause of greenhouse gas emissions).
Last December, for my work, I was able to cover the 21 th edition of the Conference of the Parties (cop21) in Paris, France. It was the most important political and environmental events of recent years, because there 195 world leaders agreed to a new document to address climate change. In these two intense weeks of work, there were celebrities who were present, not for the photo, not for opportunism. They were there to express a message, to tell what they do to improve the world and even to have meetings with high-level representatives and make the contributions from foundations and their respective jobs. There were present from the now contentious and controversial, Sean Penn who recounted the work of his foundation, J/P Hro in Haiti following the earthquake that marked a before and after for the poorest country in the history of mankind; to Arnold Schwarzenegger, who in his role as former governor of California, made an order to people to stop eating meat once or twice a week.
The same DiCaprio was present in Paris where he was forceful, between meetings with the General Secretary of the United States, John Kerry, and the General Secretary of the United Nations (UN), Ban Ki-Moon, to talk to more 1,000 leaders of the most important cities in the world: "Climate change is the biggest and existential threat to our species." A friendly and committed Alec Baldwin elected the Latin American country of Peru to make hear the voice of indigenous communities, affected in their territories by the expansion of large corporations who do not know about respect for the land and its original communities: "Climate change is an issue that affects everyone, including local communities from land. Today industries influences governments for their interests. Those governments continue to build on the territories without taking care of the water and the people who long for nature. It's not just talking about the emissions, but also to protect the forests and the people who live there".
The problems affecting the world today, and which man is primarily responsible, need the participation of all actors, including craft and profession that are considered "actors". They have in their hands the possibility to extend a message of change. But beware, because people are aware and warns when a message is just advertising. That message, those words evoke the actors must be accompanied by real action, faithful commitments for a better world. When just beginning this 2016, host Ellen DeGeneres was recognized at the People's Choice Awards with the award for "Favorite Humanitarian". Her words to thank the award: "It's a little strange to receive an award for being friendly, generous and kind; that is what we're all supposed to be with each other". In the historic race for wanting to be the best species in the world, man has become his own enemy. He/She is the driving force behind wars, the creator of nuclear and hydrogen bombs, the (mis) manager of wealth in the hands of 62 people while a child dies every twenty seconds in the world for problems related to lack of access to drinking water… Even environmentally, in Paris the then executive director of Greenpeace International, Kumi Naidoo (now that position for the first time in the history of the organization will be occupied by two women) said: "As environmentalists, many times we say that we have to save the planet. Indeed, the planet does not need that we save it. The planet will continue, it will find its balance and move forward. We will be the ones we're going. It's not about saving the planet but to protect our children and future generations".
It is often said that "reality surpasses fiction" about certain news events. I sincerely hope it is the same reality that surpasses fiction, not with the spectacular natural disasters, violent wars or the most dramatic social scenes; it is the same reality that surpasses fiction with heroic ways to make this a better world, for all. And I hope that each of us, here me writing and there you reading, may participate in "that movie" not only as spectators but also as leading actors. In short, even what you think it is small act can, in the long run and in conjunction with other "small" actions, have an incredible impact. And when you believe is insufficient, that political authorities do not make decisions that should assume, that companies just keep thinking in enlarge their wallets no matter the quality of their products or services, or performing negative impacts; remember this phrase I read in the People's History Museum in Manchester, England: "There have always been ideas worth fighting for." The important thing is not to forget these ideas. What is necessary is to turn those ideas into action.