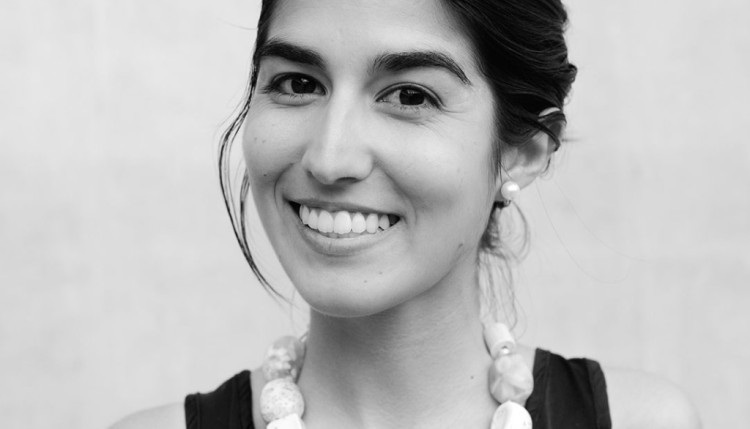 Journalist of the month: Tais Gadea Lara
| By Ashley Nguyen | Each month, IJNet features an international journalist who exemplifies the profession and has used the site to further his or her career. If you would like to be featured, email a short bio and a paragraph about how you have used IJNet here.
At 27 years old, Tais Gadea Lara has already hit a journalism trifecta.
The Argentine environmental journalist is an editor at Ecomania and the blog Sustentator, a freelance writer for publications including La Razón,La Nación and Cosmopolitan Argentina and a radio host for the program Ser Sustenable.
Growing up, Gadea Lara says she always felt connected to the natural environment rather than material objects. When she decided to study communications, Gadea Lara realized she could change the way people treated their surroundings by reporting the effects humans were having on the environment. Last year, she became a Climate Reality Leader as part of former U.S. Vice President Al Gore's Climate Reality Project training program in Rio de Janeiro, Brazil.
While Gadea Lara has a passion for the environment, she occassionally branches out by reporting on entrepreneurship, travel and food.
How did you become passionate about environmental reporting?
From an article I wrote about sustainable design, I met entrepreneurs who dedicate their time to providing solutions to environmental problems. I recognized that as a communicator, I could also do something to effect change. Since then, I began to write about environmental issues and specifically focused on climate change.
I believe communication is key to providing information to various stakeholders to contribute to the awareness and consequent promotion of behavior change. And that's not an easy task. Environmental journalists are challenged to communicate not only on the problems, but we must also disclose what the different actors (public, private, social) are doing against climate change. We need not alarm readers from an apocalyptic perspective. We have to report on the causes, characteristics and consequences of the problems that are affecting our planet, but we also have to mention that, as we are responsible for the actual damage, it is still in our power to promote positive change.
What issues do you discuss on "Ser Sustentable" and how did you get involved in radio? Also, how can IJNet readers listen to the show?
The advantage of studying communications is that you can learn about different areas of media, including radio. My first experience working at a radio studio was as a production assistant. Being a PA allowed me to meet «the kitchen» of a radio program. I learned how [a radio program] works journalistically and technically.
When I started working at Sustentator, the same team invited me to join as co-host of Ser Sustentable, a radio program where we discuss and debate different topics related to sustainability, the environment and corporate social responsibility through interviews with the stakeholders involved. The goal is to provide information on current issues with different perspectives and invite listeners to participate. The show airs on Tuesdays from 1 p.m.-2 p.m. ART on Radio 94.7 FM Palermo, and I invite IJNet readers to listen online through our website.
How has IJNet helped you?
IJNet has helped enhance my training as a journalist. Through its articles, IJNet allows me to access information and useful tools I can use in my profession, especially with regard to the use of new technologies. It helps me understand how to blog effectively and learn more about the risks of security and the importance of data protection. IJNet opens the doors to a world of knowledge and previously unknown opportunities that allowed me to start applying for scholarships, awards and opportunities for growth in different parts of the world.
IJNet also inspires me by profiling other amazing professionals who have passion for noble causes. Such is the case with Nicole Froio and her impressive reports on the rights of women and Amie Ferris-Rotman, who has shown women are key to reporting historical events like the conflicts in Afghanistan.
What advice would you give to aspiring journalists or journalism students?
Gabriel García Márquez once said that there are three things that should always accompany a journalist: vocation skills, ethics and research, not as a specialty but as a condition of any genre.
Being a journalist is a profession that requires formal training and specialization versus the steady rise of new technologies and social networks, and the challenges this poses when communicating. But being a journalist is also a craft that goes beyond having a job; one IS a journalist. You live everyday with that innate interest to investigate, to communicate and to make [information] known.
This can be done with training, but you also need passion. As I found my happiness in environmental journalism, I suggest you follow what interests you.
Quoting García Márquez, being a journalist is the best job in the world, and the world needs trained, committed and ethical journalists.
Main image of Tais Gadea Lara courtesy of the journalist.