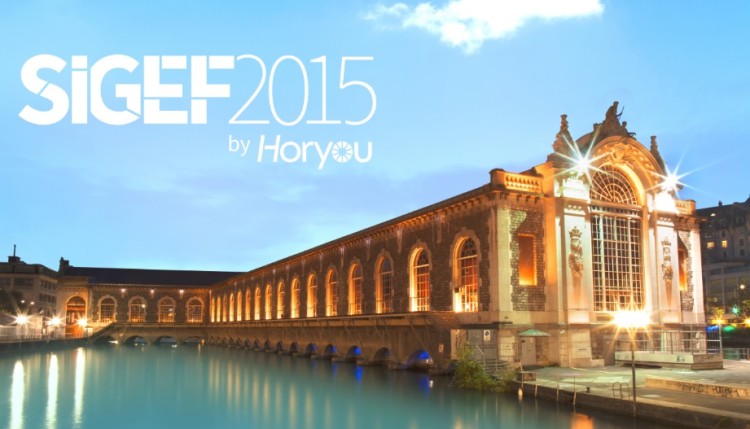 SIGEF 2015: Innovation and ethics to change the world
For the second consecutive year, will be held an international event that seeks, through the inspiration and experience of people from different countries, cultures and professions, promoting a change in the world in which we live from social innovation and global ethics. Next week comes the second edition of SIGEF to Geneva (Switzerland) and Sustentator will be there as a media partner. On this note, the details of one of the most important events of the year.
A clear objective: to provide a space for physical encounter between all those who with creativity, passion and dedication work daily to respond to a need to solve a problem, to contribute their grain of sand and promote a change in the world. Recognized globally as «social network for social good» Horyou held for the second consecutive year in Geneva (Switzerland) the Forum of Social Innovation and Global Ethics: SIGEF 2015.
With three days of intensive work, the event seeks to bring together socially responsible companies, organizations and the media in order to promote reflection and action to develop joint initiatives and mobilize action to address current needs in a sustainable way in its three pillars: economic, social and environmental.
To do this, it will be attended by renowned personalities worldwide for their tireless work towards change. They will be the stars of the panels that will be developed over three days in the Swiss autumn and covering many interesting subjects: impact investment and sustainable growth; the social economy; the potential of the media, social networks and the Internet for social good; the challenges of food; the protection of biodiversity and the need for conservation; advances in health; the great challenge of the next Conference of the Parties (cop21) in the fight against climate change; the possibilities of technology for social action; young people and women as agents of change; the role of arts and culture for inspiration.
The forum will be held on Friday October 23 to Sunday October 25 at the imposing and historic Bâtiment des Forces Motrices (BFM), a former train hydroelectric pumping the city that today was reused and rebuilt as a space dedicated to the culture, concerts, performing arts and international events. There is expected to welcome more than 5,000 people worldwide, 100 social organizations and more than 30 speakers.
SIGEF is presented as an opportunity for different stakeholders from different disciplines and from multiple locations around the world to identify current challenges for rethinking the future. SIGEF is the opportunity to provide answers and find new ways to human development in the way that this planet Earth needs: sustainable.
As editor of Sustentator, I will be present at SIGEF 2015. I invite you to stay informed through our blog and social networks before, during and after the forum.