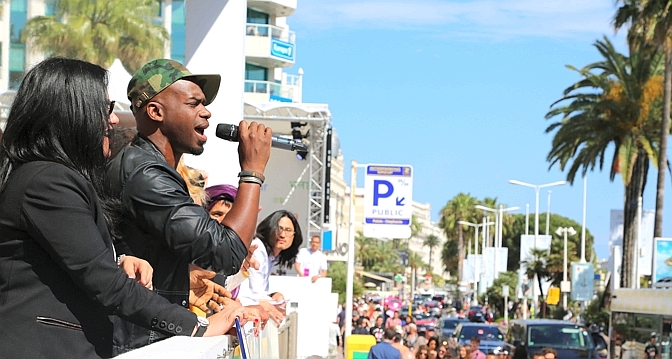 Horyou: the social network for social good
A different proposal to rethink the link between human beings. A creative way to use new technologies to make a positive impact. A project that, far from personal profit, seeks to build ties with global effects. Today I invite you to meet Horyou, the social network for social good.
We live in the era of hypercommunication in which we know when you fall in love, when you get married, when you have a child or when you make a trip through an online wall; where we can talk with a friend across the ocean as if it were just around the corner; where distances and limitations in communication seem to have shortened to the point of disappearing. However, in this era of hypercommunication, it seems we're more cut off than ever. Where are the ties to generate new ideas? Why don't we completed the skills and opportunities to help other social group?
Horyou came up with the idea to use this time of hypercommunication to make a difference. «Horyou means 'humanity'. It involves considering everything humanity can do for man and all that man can do for humanity», explains Nagidmy Marquez, VP of Communications of the initiative.
The project was created by a multidisciplinary team from different countries who shared the same desire to create a distinctive and positive impact on the world. This diversity and universality that binds its members moved to the different characteristics of the proposal, and are represented in the project symbol.
From a constructive vision between humanity and man, Horyou seeks to use the new possibilities of communication to boost ties and initiatives that could create an impact. Marquez explained the reasons of their origin: «The idea comes from long ago. Each of us, from different backgrounds, felt the need for a tool to promote social good to adopt it as a philosophy of life». That was how the project now is defined and recognized worldwide as a company of international media that promotes social good.
Today the network consists of a diverse and universal group as the project's origins, that finds in it a different way to understand and use technology in pursuit of social welfare. It is about personalities, members of non-governmental organizations and other actors of the international community who share there content and generate interactions to drive significant actions.
But to deepen these digital ties, Horyou promotes different face meetings in different parts of the world. Last May, Horyou was present at the Cannes Film Festival with a space that combines art, culture and diversity. After the success of their presentation in France, the sights are set on what will happen in October in Geneva (Switzerland), within the framework of the new edition of SIGEF, the Forum of Social Innovation and Global Ethics which will bring together personalities, entrepreneurs social, NGOs and other stakeholders around the world to promote a more positive impact on the planet from innovation and social welfare.
What are the next steps for the project? On the eve of what can be enjoyed in SIGEF 2015, the Venezuelan communications specialist says: «We want to continue to grow. We want to continue developing the technological part of the initiative to increase positive communication». These expectations include the possibility of a physical expansion of the network to the United States in the coming year.
Horyou is presented as a different way to rethink the way we can use technology and communications towards a positive impact on humanity; as Marquez says: «Horyou is a platform, but also is a way of life that seeks to promote a more positive interaction between the community through technology».
Remember that if you want to join the network Horyou and make a positive impact on the world, you can do it through this link.